Fully insured Advanced Aesthetic Medicine Practitioner
Dr Armand Abraham joins forces with Beauty by Laser. A fully insured Advanced Aesthetic Medicine Practitioner - we now offer a range of facial rejuvenation treatments including Botox, Dermal Fillers at our clinic in Southend, Essex. Botox injections provide effective treatment for wrinkle reduction, frown lines, Hyperhidrosis and masseter muscle jaw slimming. Smooth away your facial lines with our dermal filler treatments, create fuller lips, cheeks and chin enhance your natural facial contours. Dr Armand's client-centred approach whilst using the most advanced techniques ensure you will achieve the best results.
Dermal Fillers, also known as "injectables" are cosmetic injections into the skin, commonly consisting of hyaluronic acid — a naturally occurring substance within our bodies and a major component of our skin — which help fill wrinkles by adding volume to the skin tissue. Botox, is a brand name of a purified form of botulinum toxin. Botox injections are also cosmetic treatments but rather than adding volume to the skin, Botox works by blocking nerve muscles within an localised area, temporarily softening the skin.
Dark eye circle treatment
An amazing result following Tear Trough treatment by Dr Armand. Just a small amount of filler was used under the eyes.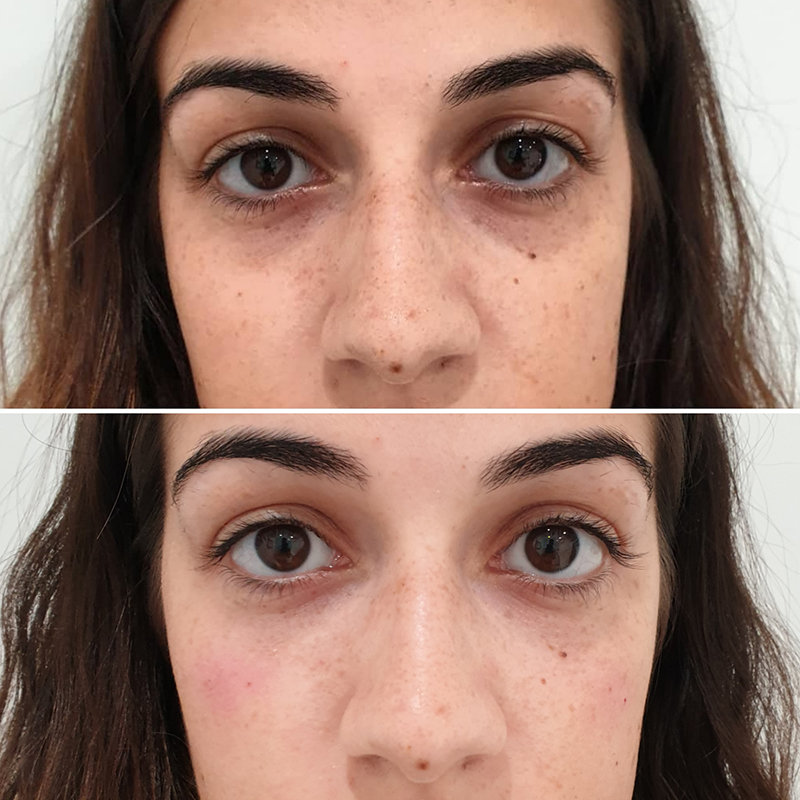 Dermal and Botox treatments can help with the following:
Frown lines, Wrinkles, Crows feet, Smokers lines, Bunny lines, Smile lines, Cheek enhancement, Excessive sweating, Non surgical Rhinoplasty, Brow lift, Dark circles, Tear trough, Jowls, Saggy neck, Naso folds.